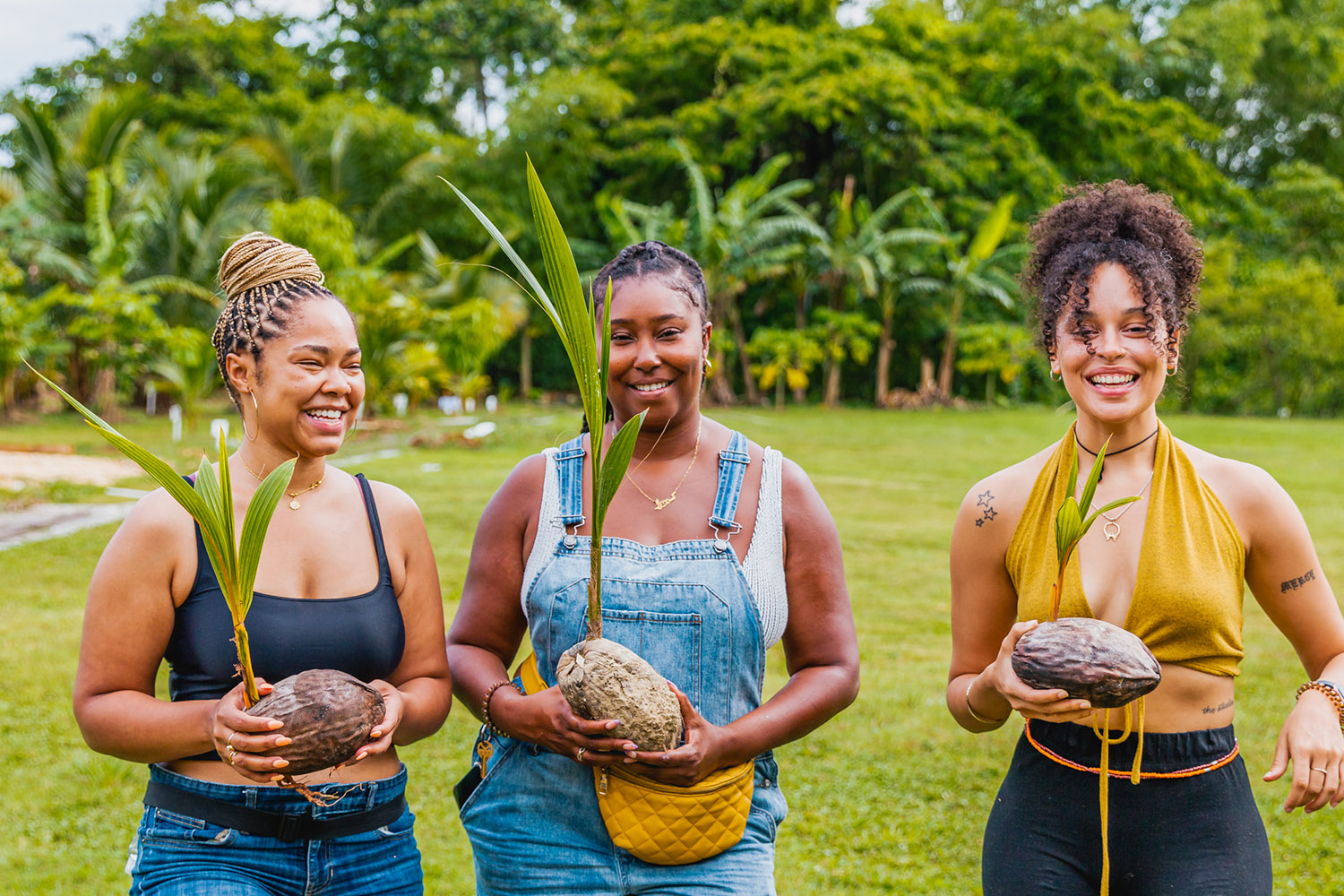 Tree Planting Day with Paradise + Vibe
"When a tree is planted, new life begins, the birds celebrate and the sky smiles down on its new friend." 
Planting a seed of hope.
Today, these beautiful women of the Paradise and Vibe travel group showed their support for NEET, by planting coconut trees. Letters of a forever connection to the island will be at the roots of these trees.
NEET welcomes visitors to our Resource Center to plant a tree in show of support for the NEET program. This is in keeping with our mission for environmental restoration.
Persons can also join the NEET $100 Club. In doing so, a visitor plants a coconut tree and makes an annual donation to the program of USD100, and in return, their name is affixed to that tree and they become lifetime members of the NEET organization.